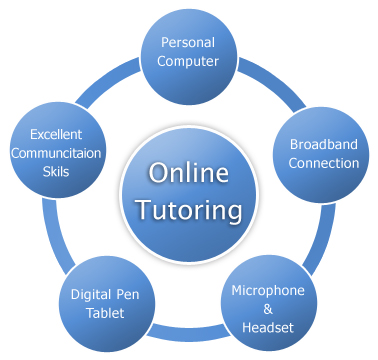 No transit time wastage.
Learning at home is always the best.
Personalized one-to-one coaching.
Regular performance tests.
Teaching according to student's aptitude.
ONLINE tutoring = No travelling = Save time + Save travel allowance.
Learn at your own pace = No rush, clear ALL your doubts.
Record of every session = Re-play as many times as you like, revise difficult concepts right before your exam.
Go on VACATION whenever you want!! Don't spend your summers studying all day. Just log in to www.scrmath.com for some fun sessions and enjoy the rest of your vacation.
Learning online is more FUN!!!Try it…
No need to waste time searching and interviewing tutors.
Parents will be happy you are going online for something productive Instead of "wasting time" on "Facebook, Games…."
Studying online is really COOL!!
It's Effective. As effective as face-to-face tuition.
It's Convenient. The student can access their tutor and have lessons anywhere.
It's Flexible. The time is used according to the students' needs and wherever the student happens to be – home, school, university, or travelling.
It's Fun. Many young people prefer to live on-line tuition (Face-to-Face) due to their life-long familiarity with computers.
Less intrusive than a tutor coming to your home.
No travelling to a tutor's home or other location for tuition sessions.
Cheaper costs due to the above.
Engaging software that allows students to interact with the learning environment in multiple ways.
Ability to save the entire session at the end for revision purposes.